Prairie Creek Real Estate Search
Located just 10 miles East of I-75, the properties located within Prairie Creek are Charlotte County's best-kept secrets. Equestrian lovers will revel in this distinguished, but still very affordable, community with lots of open spaces and miles of horseback riding trails. For those without four-legged transportation, hiking can be enjoyed on foot under the towering pines and Florida native live oak trees.
While large acreage horse properties are available within the tranquil country setting of Prairie Creek, waterfront and ranch style homes can also be found and all are within close proximity of all the essential needs; schools, restaurants, shopping and medical care facilities.
Fishing and bird watching are favorite pastimes enjoyed by residents within Prairie Creek with the natural resources of the Shell Creek Reservoir and the Prairie Creek Preserve neighboring this community. Ample Florida wildlife including gopher tortoise, bobcats, deer, and dozens of tropical birds can be sighted throughout these conservations.
Prairie Creek truly is a unique residential neighborhood that has created a perfect balance of tranquil country life and modern city conveniences.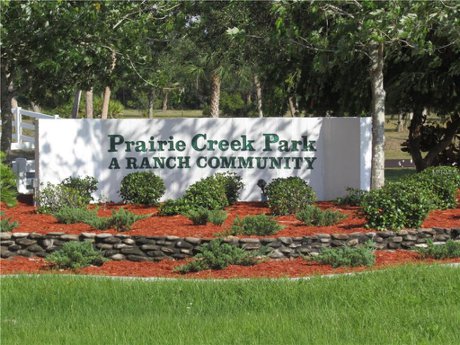 MLS Detectives Group - LOOK NO FURTHER!